Survival Guide Part 2: Making New Friends Easily in Dallas!
Hi yall! In our part 1 article, we explored ways you can reduce your stress and start planning for your big move to Dallas. You can not only Survive in Dallas, but THRIVE!
In this part 2 article, let's explore a few tips on how to set up great friends & connections in Dallas! This is one of the big 6 tasks to have a smooth transition to Dallas Texas.
In college right now, you've probably got a great group of friends that you see many times a week on campus, at org meetings and all around. They are as easy to get to as a quick walk in many cases.  You may close out the night at the university Starbucks working on your study group's latest project. You see 100 of your closest friends at the game.  So socially, life is great right now!
But that's about to change big time! Most of your friends are going to move away to another city soon.  You are going to have to start over in many cases to build a new friend network for Dallas.
This can be very stressful in many cases!  In fact, we believe that getting this right can be as stressful as finding a great new place to live in Dallas if not more so.  So, it makes sense to start doing some planning waayyy in advance and make this much easier.
Let's explore a few ways to start building your new friendship group in Dallas. With a few smart steps, you can make this much  much easier and even fun, and eliminate much of the stress involved.
After you read our suggestions below, sign up for our 100% Free-to-You Service to find your perfect apartment in Uptown or nearby areas (Lower Greenville, Knox Henderson, Deep Ellum, etc).  Our free, quick service will save you hours of time and remove your stress.  Free Signup: HERE   When you apply, you will also receive a free $100 Amazon card as well as a thank you for using our free service.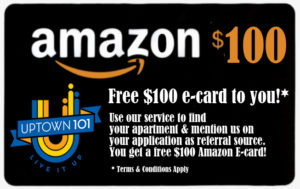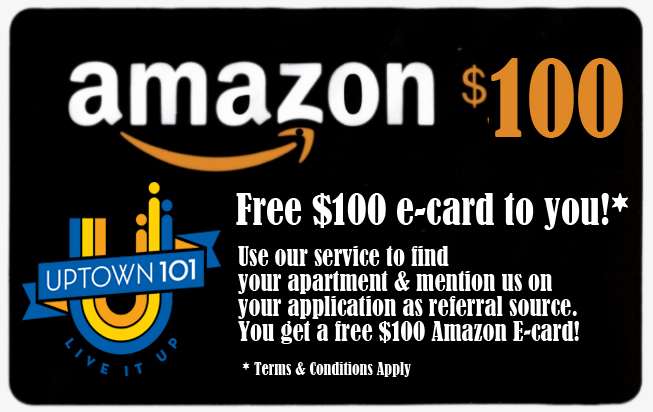 Survival Tip 1:  Contact Your Dallas Alumni Center Long Before You Graduate!!
The #1 easiest way to make new friends is to join the local alumni chapter of your university in your new city. Everyone you meet there will have shared in your university's experiences and traditions. You will have instant conversation topics and things to build on. And, local chapters give you ways to be involved with the group that will also help your future career.  You may also be able to find MENTORS easily in your local alumni chapter (see our next tip!).
Many universities have game watch parties locally with their young recent grad alumni group.  It's a super easy environment to start making friends in a local hangout restaurant.  Many of the alumni club hangouts are going to be located in or near Uptown Dallas – hint! So, instead of heading home again for the weekend on a break, make it a point to go to one of these events in Dallas for football, basketball, etc.
Also: Many local alumni groups schedule bus rides to go see games in your stadium.  Why not book one time and go with recent alumni to the game instead?  It's a GREAT way to have quality time with other recently graduated alumni.
If you haven't yet done it, inquire for your local chapter right away to get connected even before you graduate. They probably have events you can attend before you graduate. Hint: Local chapter LOVE it when upcoming grads get involved! You will stand out and get great attention for doing it!
Survival Tip 2:  Pick a Neighborhood that makes it EASY to meet Young Grads
You don't want to be isolated in your new city! You need to be in an area that makes it easy for you to make connections to other young grads that share your interests. And you need to be in an area where you don't have to worry about safety issues!
I strongly suggest you get information on the neighborhoods in the city you're moving to. Most larger cities have designated "unofficial" neighborhoods that cater to young professionals making it easier to meet other recent grads.  For Dallas, the top area to live to meet other new grads is Uptown Dallas…with a few other possible areas as well.
Note:  You know how easy it is to get to new friends when you can WALK to them, right?  There's something also about being in WALKING DISTANCE to good friends – your experience at college is proof!  There are only a handful good neighborhoods that offer this walk to experience in Dallas…where you can quickly walk to friends and fun.
If you want to DRASTICALLY SHORTEN the time spent researching neighborhoods, schedule a FREE 10-15 minute New City Orientation call. We know the neighborhoods in more cities than we can count. We'll help you find the perfect areas for you.
Survival Tip 3:  Join a Club!
Hey, you remember what is was like when you were a freshman, right? You may not have known too many people from your high school at your new university. But when during your first semester the school had a week where you could walk up to all of the great CLUBS at your university.  The officers would chat with you, tell you about the club and then you joined…maybe several of them!
It works the same way in Dallas!!  Joining a club is a great way to make new friends with other grads who share your interest.  Except this time, you will have to make the first move by doing some research.  (oh how I wish this existed! a "Dallas University Grads" day with  a bunch of tables for each club in Uptown Dallas for grads to walk up to!!).
Join clubs that reflect your interest All about business? Great, then join the local Chamber of Commerce's young professionals group. Were you a stud in your intramurals softball team? There's plenty of young professionals leagues in or close to your new city. Or, if you are
like me and have little athletic skills, why not join a local KICKBALL team? It takes no skill, and is a fun way to meet other grads. Just do a quick web search on your interests and add in "Dallas club" on the end and see what pops up! Then contact them and attend an event before you graduate!
Survival Tip 4: Join a Religious &/or Cultural Group
In medium or larger cities you'll often find some great religious & cultural groups. You can form great friendships in local churches with well established, highly attended programs. Your local alumni chapter may have the 411 on these kinds of program.
Survival Tip 5: Volunteer
Join a non-profit to meet other like minded people in your new city. Find one that's close to your heart and join! It's just like
university where you had many clubs you could have joined… the list is endless! Here's a great article with 21 ways to find
new friends in a new city.
SUMMARY
We hope you enjoyed these Tips! Reach out anytime for additional questions or advice.
If you are looking for an apartment in Dallas, we'd love to help!  We look far in advance to get you the best available apartments that fit your budget and move in date.  Our service is 100% Free and we specialize in working with new and recent grads only.
Reach out to us now using our Contact Form.  Or simply Text UPTOWN to 31996.  Talk to you soon!