Moving to Dallas Survival Guide Part 3: Finding the Perfect Mentor!
Hi yall! In our part 2 article, we explored ways to get a great network of friends in your new city to essentially welcome to you a fun lifestyle in Dallas !  You've had a great time in college, and there's no reason that this can't continue in Dallas. With a little bit of planning and effort, it will. 🙂
In this part 3 article, let's explore a few tips on how to Find Perfect Mentors! This  one item will make perhaps the biggest difference in your career and life than maybe any other survival tip shared!
In college, you may not realize it, but you probably already have several mentors in college…you just might not call them that or think of them as that.  For example, what about that great career advisor in your major's department that is guiding you on the right courses to take to be competitive in your field? Or that professor who takes an interest in you and takes time to give you extra advice after classes or even sent you a job lead?
These mentors have helped you succeed primarily in your classes.  But now that you have a great career coming, it's time to seek different types of mentors.  Mentors that will help save time, avoid mistakes and help you plot a fantastic way to success in your career and personal life.
Let's explore a few ways to start finding and then meeting those Dallas mentors.  You are going to love this and it's going to yield HUGE benefits to you.
After you read our suggestions below, sign up for our 100% Free-to-You Service to find your perfect apartment in Uptown or nearby areas (Lower Greenville, Knox Henderson, Deep Ellum, etc).  Our free, quick service will save you hours of time and remove your stress.  Free Signup: HERE   When you apply, you will also receive a free $100 Amazon card as well as a thank you for using our free service.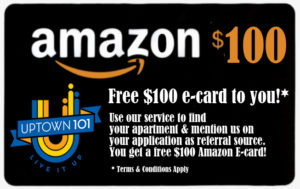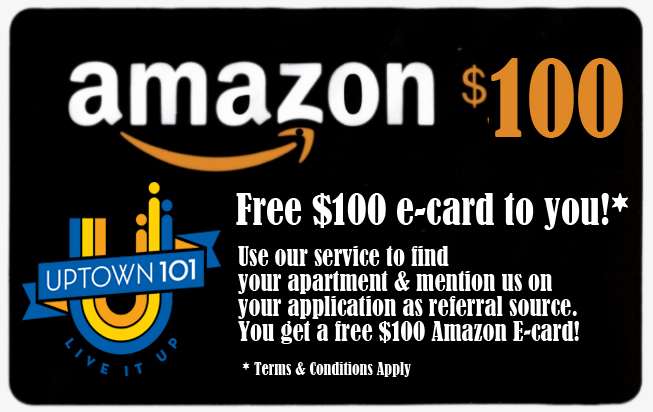 Tip: Look for ALREADY SUCCESSFUL People in the Field you are Entering
While there are several keys to your success in your future career, perhaps the most important of them is finding
SEVERAL mentors. A mentor is someone in your field who has the career success you want. A good mentor is like an Olympic Gold Medal Winner. The key here being – they've already won. The fun part is you get to decide what winning at work looks like. Maybe it's a certain amount of income, a job title, or a great work-life balance.
If someone has achieved what you've defined is the goal – they have the winning strategy. They've encountered pitfalls and overcome challenges which means they can give you tips to avoid mistakes, getting you to where you want to be faster. Sometimes a word of advice shaves YEARS off the process of paving your own way!
A good mentor is going to be someone that encourages you, and also boldly speaks into your life to keep you on track. Sometimes you won't agree with their advice. When that happens it's important to remember why you have them in your life.
You want to find a mentor so you can obtain the information they have, that you don't. Sure, you'll probably be friendly, but don't treat them like a friend. Respect your mentor. Respect their time and their advice.
People usually don't fully understand the power of mentorship until after they've benefited from it. Listen to see if your potential mentors talk about theirs. That's a great sign if they do!
Tip – Suggestions for finding a mentor:
0. Do Your Research and make a list of your potential mentors.  Why not have about 10 people on this "ASK" list to start? Not all of them will work out, but it will help you to research and have these people in your mind.  1. Ask for advice.  Successful people aren't going to give you unsolicited advice. That's called criticism, and successful people don't do that.
2. Make people feel good. Complimenting something you admire about a person's career, or asking how they got to where they're at will go a long way. Questions show you're interested in what they know. And if you stay quiet and listen, you'll show them a level of respect that everyone craves.
3. Apply their advice. If someone tells you something practical you can do – do it! Taking action on what someone told you is a high compliment, and will make them WANT to give you more advice. But only if you…
4. Provide feedback. The most natural way to ask for more advice is to tell them how their past advice benefited you. Following that formula will make someone WANT TO BE YOUR MENTOR because of how good you make them feel.
Tip – Get the "ASK" right for your Mentor!
Finding a good Mentor is a LOT LIKE DATING!  You never are going to find a good mentor just pop up on your door. You are going to have to do some ASKING!  But also just like dating, there's a good way to approach a mentor that is relatively painless and easy!
Start with your maybe your 2nd or 3rd mentor choice! This is good to test out your process and get comfortable.
Start Small: Ask your potential mentor a question by email or call them. Tell them you admire their success and ask your question.  This person will probably be flattered and happy to atleast answer your question.
Look for Responsiveness:  You are looking for someone that will respond relatively quickly to your question.  If they don't respond after maybe 2 times, this probably isn't a potential mentor.  But if they respond, this could lead to a terrific mentor!
Go Next Step:  Maybe ask for a quick meeting at their office or at coffee in their building to tackle a particular problem.
At the Meeting: Don't ask for them to be your mentor! This is like asking someone to get engaged on the first date!  Instead, simply ask the question you have in mind and carefully record what your mentor says.
Thank Your Potential Mentor after the meeting
Ask for another meeting within 30 days. If your Potential Mentor says yes, you now have a true mentor!
Repeat this process to acquire atleast 3 mentors!  The more the better!  More eyes on your issues gives you a wide variety of high quality input to solve this.   Plans fail for lack of counsel, but with many advisers they succeed. Prov 15:22
Tip – GET SEVERAL MENTORS, not Just ONE! 
Now that you know how to do that – shoot for several mentors, not just one.
Think of them as a group of advisors; your team to catapult you to great things! Besides the fact that multiple
perspectives are always beneficial, sometimes one mentor may be buried in work when you need their advice.
That's ok if you have a bunch of mentors. It's a big problem if you only have one.
Here's a great article that will help you further on finding great mentors in different areas of your life.
SUMMARY
We hope you enjoyed these Tips! Reach out anytime for additional questions or advice.
If you are looking for an apartment in Dallas, we'd love to help!  We look far in advance to get you the best available apartments that fit your budget and move in date.  Our service is 100% Free and we specialize in working with new and recent grads only.
Reach out to us now using our Contact Form.  Or simply Text UPTOWN to 31996.  Talk to you soon!