Welcome to Dallas!
Howdy and welcome to Dallas!  If you are like many of the students we love helping, then your life is sooo great right now! And so fun too!   You probably have great friends and quick access to everything in your college, even in walking distance.  You've got it figured out!!
But, enter stage left…your graduation! It's coming soon!  You probably have gotten a great job and are moving to Dallas…but the wonderful friends and your environment is about to change. BIG TIME!
We are writing this important and fun guide to keep stress low and help you figure out easily how to set up a great new life in Dallas.  It's not that it's that hard…it's just something new.  We recommend to start putting together a few key tasks into a schedule of sorts.
We are not talking about 100 tasks. Maybe more like 7-10 total!  If you get these right and tackle them in a good order, it will make your transition great and your stress low! Let's explore the first survival tip to start getting stress free.
After you read our suggestions below, sign up for our 100% Free-to-You Service to find your perfect apartment in Uptown or nearby areas (Lower Greenville, Knox Henderson, Deep Ellum, etc).  Our free, quick service will save you hours of time and remove your stress.  Free Signup: HERE   When you apply, you will also receive a free $100 Amazon card as well as a thank you for using our free service.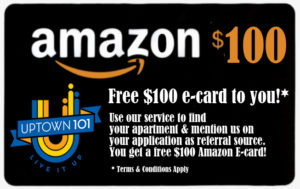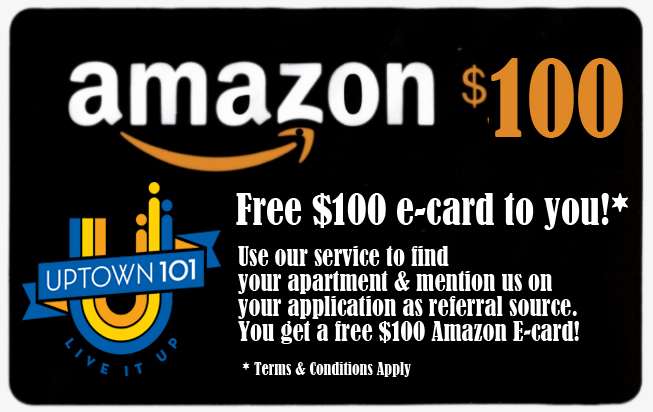 Survival Tip 1:  Plan a Dallas Housing Tour Date Wayyy in Advance! 
In College, you know how it goes…you look wayyyy in advance  for housing.  In some cases, you might have signed a lease almost 9-12 months in advance of your next year start date to get the most popular choices for apartments or for dorm assignments.
Well in Dallas, it doesn't work that way!  You are not allowed to sign a lease for housing that far in advance.  Typically housing is booked about 90 days in advance in the Dallas area. That's because current residents of the housing you want are given a letter about 90 days in advance of their lease ending to either leave or create a new lease.   But there are some exceptions!
NEW PROPERTIES: New apartment buildings can often allow booking an apartment 4-6 months in advance, and sometimes even more!  Another big advantage of new apartments is that they almost always offer great rent specials to new clients because they want to quickly fill their building.  It's not uncommon to receive your first month rent free in a new place!
Leaving Leases Early:  Current residents in an apartment may have to leave the city for new job assignments, marriage, etc.  So this opens up properties more in advance than 60-90 days.  There are not a ton of these, but there are some!!
That being said, there is a difference between when you can Sign a Lease vs. when you can start looking.  The truth is: You can start looking anytime for your new place, but you must typically wait until the time periods mentioned above to sign your lease.
We recommend to look for your housing way in advance! For example, if it's November and you just got your new job in Dallas that starts next summer, then take some time during the Christmas and New Year breaks to do a housing tour!  Even though you can't sign a lease at that time, you can pretty much select your top 1-3 choices that you would be interested in…and then be ready to apply at these places when openings pop up.
So, your first Stress Reduction Tip?  Plan a Dallas housing tour as soon as it makes sense with your school schedule (break, off weekend, etc).   Your stress will go down! Things will get easier and fun when you have a good idea of your housing.
Our next Survival Tip will be: Making New Friends Easily in Dallas . Look forward to sharing that with you!
NEXT STEPS
Need help now?  We look far in advance to get you the best available apartments that fit your budget and move in date. Reach out to us now using our Contact Form.  Or simply Text UPTOWN to 31996.  Talk to you soon!