West Village Dallas: The Center of Uptown Dallas?
Welcome to Uptown Dallas!  Are you considering a move to the Uptown Dallas area in the next 12 months?  Then, read on, you may find this article quite interesting and helpful to decide which part of Uptown Dallas to live in.  Let's start with exploring where Uptown Dallas started to get a perspective.
After you read the below insider info, sign up for our 100% Free-to-You Service to find your perfect apartment in Uptown or nearby areas (Lower Greenville, Knox Henderson, Deep Ellum, etc).  Our free, quick service will save you hours of time and remove your stress.  Free Signup: HERE      When you apply for your apartment, you will also receive a free $100 Amazon card as well as a thank you for using our free service.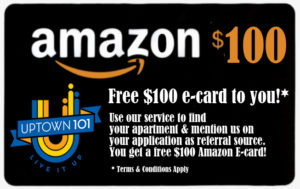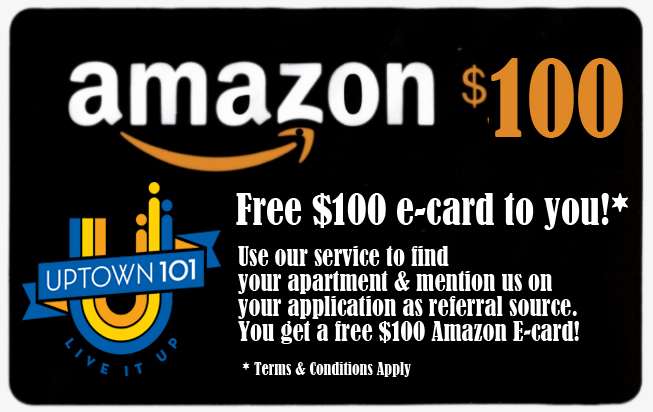 Where Uptown Dallas Started
The concept of Uptown Dallas wasn't even in existence until the early 1990s. Before this time, the area was in somewhat of a decline.  But, thanks to some forward thinking individuals in the early 1990s, the area known as Uptown Dallas came into existence as a Public Improvement District (PID). This started the path of public money and attention being poured into Uptown Dallas.  The current Uptown Dallas Trolley had recently been started as well, and there were just great things going on in this area.
There were some restaurants and night spots that started to be developed mostly in the SOUTH part of Uptown Dallas, along McKinney Avenue Dallas (within a couple of blocks of Downtown Dallas). This section was the first to develop several restaurants and other night attractions all in one section.  And, in 1997, the Friends of the Katy Trail was formed. Their purpose was to develop the former railroad track path (now abandoned) into a 3.5 mile running trail that formed much of the western border of Uptown Dallas.
Uptown Dallas First Focus: In the SOUTH (McKinney Avenue)  
In the 1990s, the first apartments were built in SOUTH part of the Uptown Dallas area. They offered quick walking access to the newly developed night spots and restaurants section of south Uptown along McKinney Avenue.   (This was a very new concept for Dallas (and Texas!) at the time…because most professionals were used to living in downtown Dallas like they lived in Downtowns of other cities.)  Most of these properties are now under the management of Post Properties.  They include properties such as Post Meridian (1990), Post Uptown Village (1994) and many other Post properties built in the 1990s.
The Next Wave of Uptown Dallas Apartments Arrives – West Village
In 2001, the West Village Dallas was opened.  The West Village opened up the North part of Uptown, providing not only night spots like the south, but also restaurants, shops and more.  They kept to the "walkable" mantra of Uptown Dallas as well, providing more of a lifestyle to walk to.  This was a very new and exciting concept for Dallas…nothing really existed like this in Dallas.  After the success of this, other areas in the metroplex were developed that matched this style (Shops at Legacy,etc.).
Although there were already a few older apartment complexes developed before the West Village Dallas opened (Thirty 377, etc), the Marquis at West Village (now called the Lennox at West Village) was opened, offering apartments right in the West Village Dallas area. This let professionals live directly OVER shops and restaurants, much like NYC and other downtown cities.  Several other apartments sprang up in walking distance to the West Village Dallas after this.
The opening of the West Village Dallas was a huge key to the development and growth of Uptown Dallas. It provided not only a great walkable lifestyle for professionals living nearby, but many other businesses opened up nearby. This provided a new spot for visitors to Dallas to enjoy that wasn't just for night attractions.
Recent Developments shift the focus of Uptown Dallas to the West Village
Most of the latest developments in Uptown Dallas have been in the NORTH part of Uptown Dallas for the past several years, with few exceptions. That would include the latest apartment buildings to open  and even some of the strip shopping and other developments completed.  The Northwest part of Uptown Dallas (especially the West Village Dallas) is where most of the growth of Uptown Dallas has been for the past several years, while the Southern part of Uptown Dallas has remained stagnant.
Here are some key events that contributed to that:
Katy Trail Dallas growth and development in the North part of Uptown: The Katy Trail running/walking trail keeps growing in popularity. This is more of a northern Uptown attraction…it's not easy to access from the South in walking distance.   There are limited openings to enter the Katy Trail, and these are more often found near North Uptown Dallas.
Cityplace Uptown Dart Station joins Uptown Trolley and Dart Rail: The free Uptown Trolley goes up to the West Village.  And, what happened recently is that this Uptown Trolley is now joined to the Dallas DART RAIL, in the West Village Dallas area.  This allows professionals that live near West Village to take either the free Trolley or the Dart Rail in one point. The Dart Rail extends to convenient sections of Downtown. But, even the free Uptown Trolley has 2 drop off points in North Downtown as well!
Shift of night life focus away from south McKinney Avenue: The night life of McKinney used to be exclusive to the south area of Uptown Dallas, near Boll and McKinney. There are some long time well known clubs there (and they are still popular).  But, now there are now plenty of night spots open in the West Village area and nearby (The Rustic). There are also some great "insider" night spots open west of McKinney Avenue in newer pockets of Uptown (Kung Fu, BBC, etc.).  While the south section retains popularity with tourists because of a longer history, the north and west parts of Uptown have the more "in" areas to explore that residents of Uptown may prefer.
The best "place to be" in Uptown Dallas NOW?
Because of these developments, a not-so-subtle shift has happened in Uptown Dallas! The "place to be" in Uptown Dallas for professionals…the place that offers the most attractions to quickly WALK TO and enjoy… has shifted from being in South Uptown along McKinney Avenue to the Northwest section of Uptown (especially the West Village Dallas).   Although the night life of southern McKinney Avenue will continue to remain popular, most of the recent development and attractions are in the north section of Uptown Dallas, especially within walking distance to the West Village Dallas.
Being in or very near the West Village Dallas offers quick WALKING access to these key Uptown Dallas attractions:
West Village Dallas shops and restaurants
Night spots in and nearby the West Village
The Free Uptown Trolley that runs to downtown Dallas
The Dart Rail that goes to downtown Dallas
Two grocery stores (Kroger and Albertson's)
The Katy Trail
So, if you are considering a move to Dallas, you need to put Uptown Dallas at the top of your list. And, if you want to live in the best "walkable" section of Uptown Dallas, then the Northwest part (including the West Village Dallas) is where you need to be!  You will be able to meet the most amount of professionals in a single area better in Uptown Dallas than any other area in Dallas. The business connections and friendship possibilities are endless! 
YOUR Amazing Uptown Life Awaits! 
Ready to find your perfect Uptown Dallas apartment? Sign up for our 100% Free Service by Texting UPTOWN to 31996 or Fill this out: Uptown Search.
Talk to you soon in Uptown!