West Village Dallas: Live Here to Walk and Everything in Uptown!
Welcome to Uptown Dallas! Even though you might be thinking that being in Uptown Dallas itself will be worth waiting for (and it will!), you need to realize that Uptown Dallas has several different sections, each with its own unique and different feel. I want to tell you today about the West Village Dallas area of Uptown Dallas so you can get a better feel for what it's like in person. Make sure to see our extensive photo gallery of the West Village Dallas to help get the best sense of what it is like here.

After you read the below insider info, sign up for our 100% Free-to-You Service to find your perfect apartment in Uptown or nearby areas (Lower Greenville, Knox Henderson, Deep Ellum, etc).  Our free, quick service will save you hours of time and remove your stress.  Free Signup: HERE      When you apply for your apartment, you will also receive a free $100 Amazon card as well as a thank you for using our free service.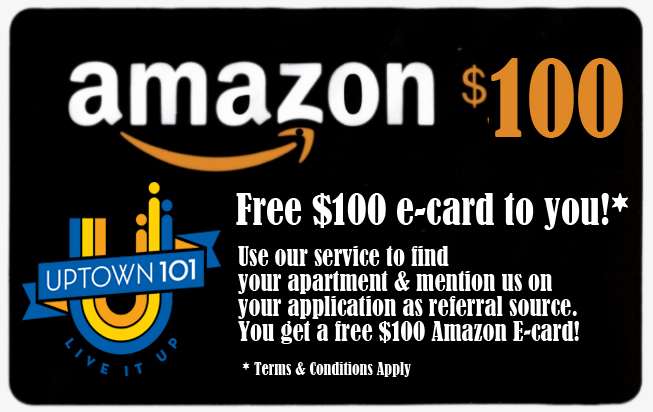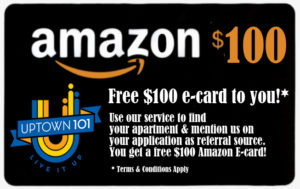 Basics: Shopping and Restaurants
The West Village Dallas is the section of Uptown Dallas that is the most north. This section gets its name primarily from life in this section being centered around the large West Village shopping mega complex, covering two blocks!
FYI… have thoughts of a normal shopping center complex with boring stores, etc? Put these thoughts out of your mind! This is the farthest thing from that!
The West Village Dallas Shopping Center gives you many chain stores such as The GAP, Banana Republic and Brooks Brothers but also wonderful boutique stores like Q Custom Clothier, Cowboy Cool and Pitaya. This district also includes Uptown Dallas hits such as Village Burger Bar, Mi Cocina, Taco Diner, Magnolia Theater and many more stores and restaurants. The West Village Dallas is home to some great night spots too, such as the Uptown Pub & Patio Grill.

Atmosphere
The social vibe of the West Village Dallas is high energy and full-on fun! The people here are a varied mix of Uptown Dallas residents along with tourists and others, making the West Village Dallas a very popular destination. It is probably the day to day most popular part of Uptown Dallas to be in, as it is alive with people walking, shopping and socializing. The layout of the West Village Dallas is compact and very walker-friendly, much like the shopping and dining areas usually found surrounding college campuses. It is also very easy to catch the M Line Trolley or hop on the Katy Trail and travel quickly and easily to other parts of Uptown Dallas from here. The West Village Dallas is popular with tourists because of the restaurants and great shopping; it is also filled with locals that live here, as well as eat, shop, work out and play here.

Variety
What's great about the West Village Dallas is the superb mix of local and national chains when it comes to restaurants as well as shopping. You have access to the places that you are already familiar with, but the variety of establishments present here gives you the opportunity to try many different restaurants or shops that have more of a local flavor. The West Village Shopping Center has a huge parking facility that provides free parking to all as well, located in the very center so it is very accessible. Consider parking your car in the lot and taking a walking tour of this district. You can even take the Trolley for a short ride to the other side of the Village and your car will still be in the middle!
Of all of the different sections of Uptown, the West Village has the widest variety of attractions you can quickly walk to. You can easily get to three of the four major attractions of Uptown Dallas in 5 minutes or less:
Katy Trail Public Entrance – walk from the West Village Dallas down Blackburn toward the Turtle Creek bridge
Uptown Trolley – The Trolley has several pick up points to take you to almost anywhere in Uptown. And remember the Trolley is FREE and operates up to 12 midnight on the weekends.
West Village Shopping Center – And, of course, you would be within walking distance to the West Village Shopping Center.
The only one of the four that is not nearby is the cluster of McKinney Avenue pubs and bars that are in the mid-section of Uptown Dallas, along McKinney Avenue. The good news is: You can easily take the free trolley there and back. It only takes a few minutes' ride to get from the West Village Dallas to anywhere in Uptown Dallas, especially if the attraction is located on the main thoroughfare, the infamous McKinney Avenue.

Uptown Dallas Living
In all of Uptown Dallas, including West Village Dallas, apartments are by far the dominant option for living. Apartments in this area also have the best "walk to" access and are less expensive than housing that is farther away. The apartments that are available here are also excellent. You can live almost right next to these with exciting newer choices such as the Monterey, or enjoy a more laid back choices of Riviera West Village. Or, you can enjoy high rise living at places such as the Mondrian Cityplace.
Another excellent feature of these living spaces is that when you compare the prices to overall Uptown Dallas prices, choices here in the West Village Dallas are in the medium/moderate range. They are excellent values, especially when you consider all the advantages that come with living in such a centralized, accessible location.

Location, Location, Location
If you choose to live in the West Village Dallas, one of the perks is that you end up living near the 75/Central Expressway, so if your office is north of Uptown Dallas at places like Texas Instruments, you can QUICKLY get out on the highway from here. You can also take Lemmon Avenue west to get quickly to the Dallas North Tollway and jet north to North Dallas and Plano to JCPenney, PepsiCo, McAfee, Bank of America, etc.

Green Space
You can enjoy the only park in Uptown Dallas with free tennis courts and basketball courts as well, a green space called Cole Park. Cole Park is just north of the West Village Dallas, within about five minutes' walking distance. And, of course, you have the Katy Trail as mentioned earlier. This is definitely a green area that is made for walking enjoyment!

YOUR Amazing Uptown Life Awaits!
Ready to find your perfect Uptown Dallas apartment? Text UPTOWN to 31996 or fill this out: Uptown Search.  Our service is 100% Free and we will find your perfect place to start your Uptown Dallas adventure. Talk to you soon in Uptown.