Best Areas to Live for PwC Dallas New Hires 
Welcome to Dallas!  If you are going to be working for PwC downtown Dallas office, this information will be helpful to you in selecting an area to live to be close to work and also to meet plenty of other friends!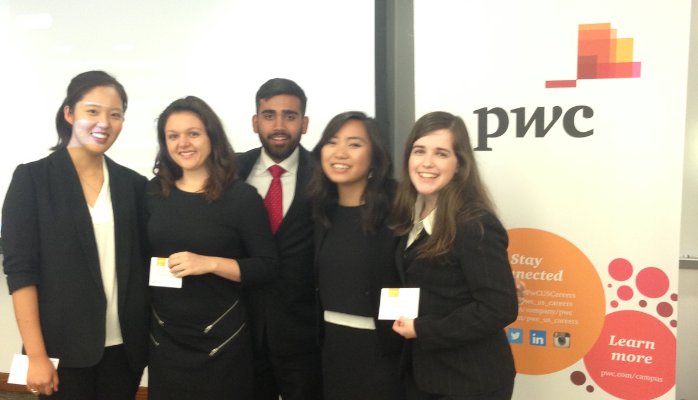 After you read the below insider info about this area, sign up for our 100% Free-to-You Service to find your perfect apartment in Uptown or nearby areas (Lower Greenville, Knox Henderson, Deep Ellum, etc).  Our free, quick service will save you hours of time and remove your stress.  Free Signup: HERE 
When you apply, you will also receive a free $100 Venmo as well as a thank you for using our free service.
NEIGHBORHOODS near the PwC Dallas Downtown Office
The following areas are popular with PwC Dallas new hires and interns, and are popular for obtaining PwC Dallas apartments.
Uptown Dallas: 80% of your peers are going to be living in Uptown Dallas. It's just ultra convenient and makes life easy and quick for work.  Most areas of Uptown are near the Free Uptown TROLLEY, making life very convenient, because the Trolley ends near your work…so you can get to office without even needing a car.  There is such a high concentration of professionals here in their 20s…it is an amazing place for making connections not only with other PwC Dallas colleagues, but also with many other similar colleagues at other firms (Deloitte Dallas, KPMG Dallas, Ernst & Young Dallas, AT&T, etc.).  If you live more in the north portion of Uptown, you might have a quieter experience and would definitely have more to walk to in quick walking access, like the Katy Trail, groceries, the West Village, and more. And, you can still take the Uptown Trolley to get to work here as well, and also to get to night spots in the south that you may want to enjoy.
Downtown Dallas: Downtown Dallas is typically where you might think to locate, like other cities that have a high concentration of young professionals (NYC, Chi, etc.).  But, unlike other cities, Downtown Dallas isn't where young professionals hang out in Dallas. Things are actually pretty quiet at night and on the weekends in Downtown Dallas.  It does have some great lofts present, but it may not be your best choice on where to live. – EAST or WEST of 75 – Areas that WEST of 75 just tend to be safer overall. Areas that are EAST of 75/Central need a lot more research because there are unsafe pockets all around.  That doesn't meant to ignore areas east of 75, but they are just going to need more diligent research to determine if these areas are good for your future.
The areas that are near Downtown Dallas have slightly lower housing (in the south most portion of Uptown Dallas). You would probably spend a bit less here and the location overall is good. But there is also  a trade off of apartments being less polished and very limited guest parking…and even more important, you live next to night clubs, which can get loud.
Medical District Dallas:  There is an area just north west of Downtown Dallas that is around several of the major hospital and medical schools, called the Medical District Dallas. There are several more recently built residences here, and this is popular with medical employees.
It is going to be a little lower cost to rent here and not too far from work either.  The disadvantage is that there aren't any "walk to" areas here, and there is not a high concentration of business professionals here as well.
East Dallas & Lakewood & The Village Dallas: This is east of 75, so see what I mention above. There is something you should know about being EAST.  These areas east of 75/Central WILL have a bit lower rent than Uptown. But, they won't have the concentration of Uptown for professionals. They also won't have the "walk to" neighborhoods with a large concentration of shops/restaurants and night spots in walking distance.  There are some areas that have a FEW stores/restaurants, but not as popular or compact (many places in a quick walking distance) as Uptown Dallas. So, you would pay a bit less rent, but you would have a longer commute (which costs you time and gas).  And, you wouldn't have the convenience of being able to walk to see other colleagues, as well as walk to night life.  These areas just don't have that concentration of young professionals as Uptown Dallas.
Addison:  This is about the farthest that you might want to explore North.  This is going to mean a 20 to 30 minute commute on average, and can differ depending on how deep you are in Addison. Rent can be lower here, which is a definite advantage.  There are some terrific live events here (KaboomTown, etc.) and live music/night life.  But, Addison is very spread out and you can't walk to as many things quickly, you will have to drive. I am an Addison fan, definitely, but if you work in Downtown Dallas, you may feel isolated being that far north.
Many new college grads starting with  PwC Dallas will be coming from cities in Texas and in neighboring states at times, like Louisiana, etc. PwC has offices in most major cities, but if you are like many others, you may have a choice in selecting the office you will start your career.  Whether you are working in the Audit Dept, Tax or Consulting, choosing the Dallas office makes sense because of the amount of business focus that is in Dallas. Translate this:  There are a LOT of major corporations here in the area or have recently moved here, or are planning on moving here! Everyone seems to be moving to Texas, and if you are not going to be working with an oil/gas company, many of the corporations are locating in Dallas!
YOUR Amazing Uptown Life Awaits!
Ready to find your perfect Uptown Dallas apartment? Complete this free form: Uptown Search.  Our service is 100% Free and we will find your perfect place to start your Uptown Dallas adventure. Talk to you soon in Uptown.