Mingle With New Friends in Uptown Dallas
Did you know that Uptown Dallas is built for social interaction? That's right this bustling area provides the perfect scenarios for meeting people and developing new friendships. Uptown Dallas apartments are designed with friends in mind; this means that restaurants are conveniently located next door, shopping in West Village Dallas is easily accessible, and going out for a night on the town on McKinney Avenue provides the perfect opportunity to relax and enjoy a great community. But, in case you need a few starter ideas, here are some easy ways that you can make new friends in Uptown Dallas.
After you read more insider info about this apartment, sign up for our 100% Free-to-You Service to find your perfect apartment in Uptown or nearby areas (Lower Greenville, Knox Henderson, Deep Ellum, etc).  Our free, quick service will save you hours of time and remove your stress.  Free Signup: HERE 
When you apply, you will also receive a free $100 Amazon card as well as a thank you for using our free service.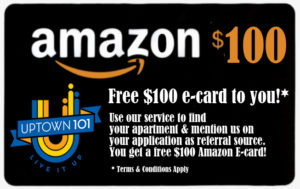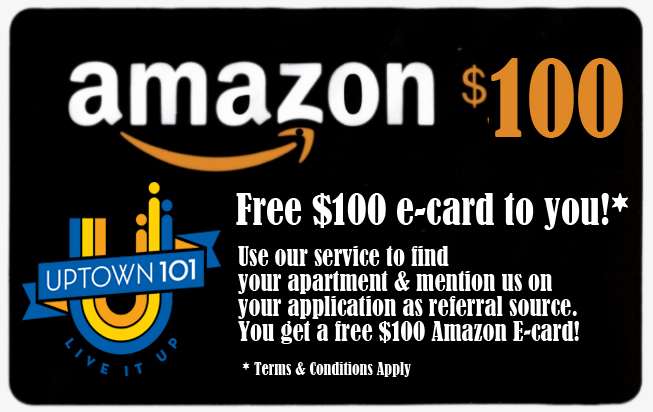 Top 5 Ways to Make New Friends in Uptown Dallas
Pick up your mail every day. – This might sound like a bit of a "no brainer," but picking up your mail is a very easy way to run into new people, who soon become familiar faces, and before you know it are your neighborhood friends. Most Uptown Dallas apartments have conveniently located mail rooms that make it easy for positive social interactions to occur on a daily basis.
Attend the monthly apartment social events. – Just about every apartment in Uptown Dallas will host a monthly social event. Attend these events, meet new people, and get ready to have a huge group of friends! Did you know that many apartment buildings host multiple community events? That's right, you can attend one of these events and meet some of the folks that live in the building next door. And don't worry about social cliques; the people attending these events are just like you … they want to meet new people and experience a good social interaction.
Spend some time at the pool. – The pool is a great way to meet new people. Most of the Uptown Dallas apartments will have a dual area for grilling and hanging out poolside. To meet new people, try hosting a barbeque. Put up a sign at the management office that tells people when and what you will be grilling. Encourage attendees to "come out and meet new people" or to BYOB. Next thing you know, you'll have an instant pool party on your hands and a chance to make lasting friendships.
Head out to the gym. – From pet-friendly hiking trails to biking adventures, Uptown Dallas is into fitness. In fact, most apartments have a fantastic gym. Your apartment gym provides the perfect spot to meet people who are as health-conscious as you are. However, if you feel like attending a new gym, check out a few of Uptown Dallas' favorites, including: LA Fitness, GOLD's GYM, and Trophy Fitness.
Use the "cute pup" approach. – Owning a friendly dog is a classic way to meet new people (however, this shouldn't be the only reason that you buy a new pet). Dogs are very sociable creatures, and Uptown Dallas is a very dog-friendly area. Whenever you take your dog out for a walk, get ready to be stopped by multiple people who want to pet him and interact with your pet. You can also head over to one of the local dog parks for a chance to meet fellow dog lovers. Don't worry about conversation starters; that's what the dogs are for. Most pet owners are ready and willing to have friendly conversations with fellow dog lovers on a wide-range of topics. So, grab your pup, don a pair of walking shoes, and get ready to meet new Uptown Dallas residents.