Accenture Dallas / Irving New Hires – Consider Uptown Dallas For Your Social Base! 
Welcome to Uptown! Are you considering a career with Accenture Dallas in Irving as an intern or new college hire?  Well, you are not alone…many professionals are considering a move here as well.  Texas is the number one relocation state in the nation now.    Many national headquarters (possible future clients for you!) are found here, and many more are moving here or at least setting up a large regional office here in Dallas (Toyota is the newest!).   And, a recent report from the Huffington post named Dallas as the 5th best city in the WORLD for a young professional to be living in.  That tops every other city in the US except NYC…and game on, NYC!
At Accenture Dallas, you will be working for one of the best consulting firms in the world. Accenture Dallas has a long history of being aggressive and full of opportunity.
After you read more insider info about the areas near Accenture Dallas, sign up for our 100% Free-to-You Service to find your perfect apartment in Uptown or nearby areas (Lower Greenville, Knox Henderson, Deep Ellum, etc).  Our free, quick service will save you hours of time and remove your stress.  Free Signup: HERE 
When you apply, you will also receive a free $100 Amazon card as well as a thank you for using our free service.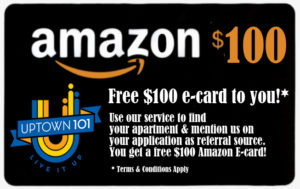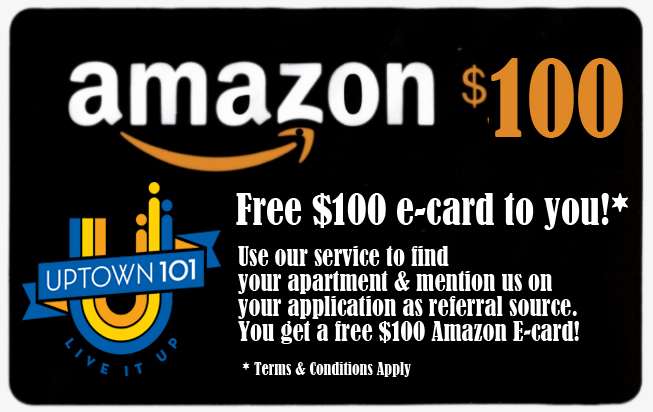 Getting to know the location of the Accenture Irving office location
The Accenture Irving office is located nearby in the suburb of Irving/Las Colinas, at 5221 North O'Connor Boulevard, Suite 1400, Irving, TX 75039.  To get to Uptown Dallas from the Las Colinas location, it is as very straight shot using Highway 114 (merging with 35) and then going straight to Uptown! This is a 15 to 20 minute commute that is quick.
The location of the office is a convenient one.  Here are some of the reasons why:
It's easy to get to the DFW airport to fly to clients (about 20 minutes away)
For more regional clients, it's also easy to get to Love Field, about 20 minutes away.
It's situated close to Downtown Dallas where some of your clients may be located, so you don't have to get stuck in frequent stop lights
It's right by the North Dallas Tollway, which jets you quickly to the key parts of Dallas and the suburbs
For public transportation, Dallas is not as well developed as other cities such as Boston, NYC, etc.  However, where the office is located, you have a lot of convenience to get to Uptown Dallas. The Dart Rail public train system links you from the Las Colinas office location of Accenture to Downtown and then Uptown Dallas.  So, it's possible to not need a car depending on your location!
Living in Uptown Dallas vs. Downtown Dallas
Now, let's discuss where you might want to live in relation to the office.  Let's talk in terms of full time life for now.
Unlike many large cities, the downtown area is the logical location of young, rising professionals.  In Dallas, that's just not the case. Although it is safe, the Downtown Dallas location has never quite developed into the place to be for professionals. That is not to say that downtown Dallas doesn't have plenty of attractions…it does.  The amount of museums, restaurants and the American Airlines center events have plenty to enjoy.  But, for living, professionals prefer another location.
The location you should consider most strongly is that of UPTOWN Dallas. Uptown Dallas is directly connected to Downtown Dallas, just north of it.  Uptown Dallas is where you will find the majority of residents are in exactly the same boat as you: young, hard working professionals; 22-28 years old; single and extremely career focused but also highly sociable. Wouldn't it be nice to live among people who understand and take part in the same lifestyle as yourself? In Uptown Dallas, you would have no shortage of that; many of your consulting peers from all of the larger firms and the smaller firms as well prefer this area. Uptown Dallas has these particular advantages as well:
You will be in the same areas as peers that share your lifestyle and times in town (gone 4 days, in town 3 days, etc.)
Uptown has the best walkable environment for young professionals in the Dallas area. If you locate correctly in it, being close to the key features of Uptown Dallas, you will be able to walk or take the Trolley from just about everything in Uptown Dallas.
All the amenities you need to live are in Uptown Dallas, including housing, food markets, shopping, and some of the best dining and nightlife Dallas has to offer
All you need to live, work and socialize is located within a 2.2 square mile area, just a short drive from the Accenture Irving location
Other parts of Dallas are certainly options for you.  But, choose any other area, and you just don't have the same advantages mentioned above. None of the other areas are specifically designed for young professionals to have a convenient and connected lifestyle.  But, in Uptown Dallas, you will find many Accenture Dallas Apartments to choose from.
Key Features of Uptown Dallas
I had mentioned being close to the key features of Uptown Dallas. When I say CLOSE, I mean WALKING DISTANCE essentially, if you plan it right.  Here are those key features:
The Katy Trail – where everyone goes to run, cycle, and inline skate and walk their dog. The Katy Trail is also the perfect place to meet people, especially if you are fitness-conscious. There are entrances to the Trail conveniently located at every major street, so you can even take it as a short cut if you want to avoid the higher traffic areas. The Katy Trail is immensely popular with the residents of Uptown Dallas. It is beautiful, well maintained and highly convenient.
The West Village – The West Village district of Uptown Dallas offers upscale shopping, dining, spa services, unique living spaces and entertainment, all with plentiful parking and extremely easy Trolley access. This is also home to the Magnolia Theater and Bar, where you can take your cocktail and gourmet concessions into the theater with you and enjoy the latest film. Awesome? You bet.
The McKinney Avenue Nightlife – where there is endless dining and entertainment every night of the week. Singles flock here after work to unwind. Try The Black Friar Pub,  or the Kung Fu Saloon for starters.
The Uptown Dallas Trolley – being close to the free Uptown Dallas Trolley is truly key to convenience. If your residence is close to this, you can easily access all of the other 3 key features mentioned above.  And, catch it to work too, as we discussed earlier.
Neighborhoods of Uptown Dallas
If you have decided to live in Uptown Dallas, that's just part of your due diligence…now you need to decide which neighborhood within Uptown Dallas you would prefer!   There are actually 5 different neighborhoods in the Uptown Dallas area, 4 directly in Uptown, and one directly bordering it, that are considered when thinking about Uptown Dallas and choosing from the many Accenture Dallas Apartments. 
The neighborhoods are:
West Village Dallas
Mid McKinney
State Thomas Dallas
Crescent/Ritz
Turtle Creek Dallas
For a more extensive discussion of these neighborhoods, please review our 5 Neighborhoods of Uptown Dallas article.
Summary
The Accenture Irving is a superior consulting office to consider for your career. It has an excellent reputation among the Dallas consulting firms. Consider the potential advantage of living in close proximity to the Accenture Irving / Dallas office by being in Uptown Dallas.
It's important to look at the factors above when considering the area of Uptown Dallas for your residence. Use the 4 key points above to truly compare your apartments in Uptown Dallas.
We will give you extensive area information, as well as exhaustive details of potential residences, including hundreds of photos of each apartment, so you can get the true picture of apartments in Uptown Dallas.  We know the inside features and details of Uptown Dallas apartments that take years of experience to acquire.
Ready to find your perfect Uptown Dallas apartment? Text UPTOWN to 31996 or fill this out: Uptown Search.  Our service is 100% Free and we will find your perfect place to start your Uptown Dallas adventure. Talk to you soon in Uptown!