Katy Trail Dallas: The Ultimate Way to Meet People in Uptown Dallas
Hello and welcome to Uptown Dallas and the Katy Trail Dallas! I love helping people meet people and have fun. And, when you can combine it with getting a flatter belly, then count me in!
I want to talk to you about one of the ultimate ways to meet people in Uptown Dallas, the Katy Trail Run. You can count on a lot of Uptown Dallas residents being involved in this, although it's not limited to just Uptown Dallas. This is a massively popular event, and with many residents and non-residents alike who love to get involved on the Katy Trail Dallas. It happens each year in May. I'm mentioning it by itself because it's just that big…so you need to plan on going this coming Spring in May! Registration typically begins March first!
After you read the below insider info, sign up for our 100% Free-to-You Service to find your perfect apartment in Uptown or nearby areas (Lower Greenville, Knox Henderson, Deep Ellum, etc).  Our free, quick service will save you hours of time and remove your stress.  Free Signup: HERE      When you apply for your apartment, you will also receive a free $100 Amazon card as well as a thank you for using our free service.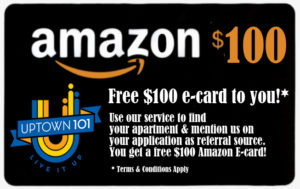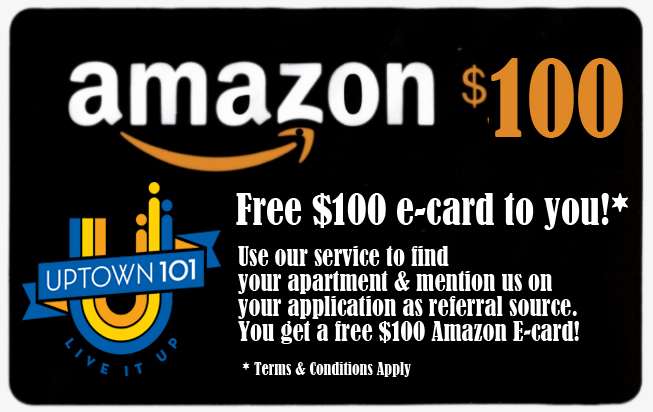 MORE REASONS TO LOVE THE KATY TRAIL
I've mentioned The Katy Trail Dallas 5k in another article, but I wanted to talk more about it here. The reason you want to run is yes…to get exercise. But, even more important…you can meet people that are single that care about fitness and live in or near the Uptown Dallas area! Not only that, but 95% of the funding needed to maintain the trail is raised with proceeds from this 5k race, so do it for fun but also for a really great cause!
Katy Trail Dallas is just plain fun! You get to enjoy all of the scenery in just about perfect weather. The run goes along key parts of the Katy Trail Dallas and you get to explore Uptown Dallas as well. And, people will dress up in costumes, team t-shirts and their best exercise Nikes and more. Although some may take the competition aspect more seriously, the majority of participants are there because it is a really fun way to meet people and get outdoors for some serious fun.
First of all, you need to be on the ball when it comes to registering. I don't know about you, but I've not heard of a 5K run that SELLS OUT. This one does…the first 5,000 tickets go quick and then registration is closed. Those first five thousand tickets sell out QUICKLY! If you happen to miss out on the run itself, don't fret. There is plenty of partying going on in the crowds of spectators, too. And with Michelob being one of the main sponsors, you know there will be plenty of beer!
Some of the people I have seen run in this 5k was a team of guys and girls from Luke's Locker, one of the sponsors, dressed in striped tights and tutus. They kept everyone laughing and motivated the whole time.
There is also live music along the trail before, during and after the race. The music keeps the beat going for the runners and is also entertainment for the spectators. It is usually local talent that can also be seen at Uptown Dallas venues such as The Rustic and the Katy Trail Ice House. Believe me, when the race finishes, the party is just beginning!
What I also like about the Run is that it covers mostly Uptown Dallas, so the run is not limited to just the Trail. The Trail itself extends far north of Uptown Dallas, but the 5K stays pretty much in Uptown Dallas. That is great, because that ensures you get to see PLENTY of people that are Uptown Dallas, as well as some of the best parts of Uptown Dallas itself. Here is a map showing the route: http://www.mapmyrun.com/us/dallas-tx/katy-trail-5k-course-route-6753246
One thing I think is odd about the Katy Trail Dallas – why are two beer sponsors the main headline sponsors? Yes, I know, the money involved. But if this is about health, does it make a lot of sense to put it with beer? No offense to the beer sponsors, just sayin'. Maybe it is to replenish carbs after a run, but that doesn't explain why the spectators need so much of it. 😉
One thing I have noticed about the Katy Trail Run is how it brings people together. Runners and non-runners alike all get together for this event and support each other while raising money for the Friends of Katy Trail Dallas. There are always lots of pictures being taken, especially of the organized teams and of the winners, of course. But in this 5k, more focus is put on the socializing aspect rather than who runs the fastest. Socializing, cheering on the runners, judging best costume… it is all done in fun and people love it!
There is a Facebook page for The Friends of the Katy Trail Dallas where people post about the race in May, along with photos and stories. One of my favorites from the 2013 race was from a runner named Gracie. She posted:
"I tied my chip to my shoe along with my car key and took off with my dog Maisie at the starting line. Another runner thought it would be funny to put a chip on Maisie, too, so we both ran the race. Somewhere along the Trail my chip (and my key!) fell off my shoe! But because my chip was attached, a staff person at the race was able to contact me and return my key. Oh, and Maisie's time was 32:13 lol!"

Summary
I have found there is a lot we can learn from runners on the Katy Trail Dallas. The camaraderie between runners is amazing; everyone is so positive and helpful to one another, fast or slow it doesn't matter. It is like a brotherhood, an unspoken bond that runners share and the spirit of companionship outweighs any sort of rivalry or competitiveness. I spoke to a few runners last year, and they all said the same thing. "Our biggest competitor is our self. We don't compete with each other; we're all here for each other." Among runners, there are no strangers.
That is why this event is such a great place to meet people. First time running? Have no fear. Every other runner there is like an instant friend. There are beginners and there are veterans, and the vets are some of the most supportive and encouraging people you will ever meet, cheering on the beginners as if to say "Welcome to the Club!"
Ready to find your perfect Uptown Dallas apartment? Text UPTOWN to 31996 or fill this out: Uptown Search.  Our service is 100% Free and we will find your perfect place to start your Uptown Dallas adventure. Talk to you soon in Uptown.