Here's Why EY Dallas New Hires LOVE UPTOWN! 
Congratulations! You have landed a great new job with  Ernst and  Young Dallas , one of Dallas' Big 4 Accounting and Consulting Firms.
Certain careers come with a certain price to pay, it's true. For example, if you are in audit, you will be most likely in town working hard for a corporation and with a team. Your hours will be long and you will need to maximize your time to get a work life balance.
The same thing applies if you are in consulting with E&Y, even more so. Often you are traveling on the road four days a week and have just a limited time when you come home to get that work-life balance, reconnecting with friends; you want to maximize your opportunities for relaxation and well deserved down time.

Choosing the right place to live can actually have an impact on your work performance.
Think about it. Wouldn't it be smarter to live closer to the Ernst and Young Dallas office, in a centralized location with easy access to everything you need to live, work and socialize? You wouldn't be stuck in traffic for hours every day. Living in Uptown Dallas, you are a couple minutes free ride on the Trolley from home. No parking fees downtown. No long commute. Less wasted time means more quality time, both at work and at play. It's time to seriously put that degree to work and do the math. Living in Uptown Dallas just makes sense. That's why you should think very seriously about locating in UPTOWN for your Ernst and Young Dallas career.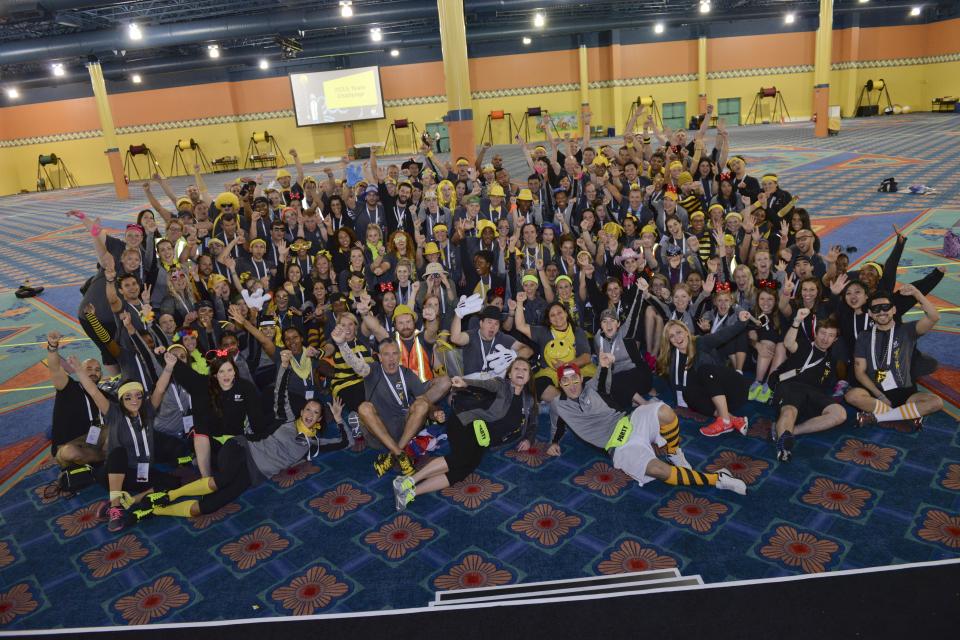 CLOSE TO YOUR OFFICE
The Ernst and Young Dallas offices are located in Victory Park, on Victory Avenue. Right next to the downtown Dallas office for Ernst and Young Dallas, in Victory Park, is the access to the Katy Trail. You can walk to it in just a few minutes from the Victory Promenade. From the nearby DART Rail station it is a very short hop to the St. Paul station for full access to the FREE McKinney Avenue Trolley that goes anywhere and everywhere in Uptown Dallas. Getting from Victory Park to Uptown Dallas only takes a few short minutes, either way you travel.
If you have to drive to a client's office in north Dallas or Plano, your drive home at the end of the day would be against the flow of traffic coming out of downtown, which makes that drive all the less stressful. Driving north out of the downtown area to go home at the end of the day is your worst traffic nightmare. Living in Uptown Dallas is extremely convenient, and it is designed specifically for professionals just like you, who eat, sleep and breathe their work but want to have a life as well.
In Uptown Dallas, you will find the majority of residents are in exactly the same predicament as you: young, upwardly mobile professionals; 22-28 years old; single and extremely career focused but also highly sociable. Wouldn't it be nice to reside among people who work and live as you do? People who understand living in a high performance culture but still interested in a social life? In Uptown Dallas, you would have no shortage of that; most of your peers from Ernst and Young Dallas and the other Big 4 Accountants probably already live here.
Uptown Dallas is the one area in Dallas that literally has everything an urban professional could want or need:
Centralized location
Easy freeway access
All the best amenities you need to live including housing, food markets, shopping, and some of the finest dining and nightlife Dallas has to offer
All you need to live, work and socialize is located within a 2.2 square mile area, mere minutes from the Ernst and Young Dallas Victory Park office. Uptown Dallas is quite possibly the key to the ultimate work-life balance you've been searching for.
After you read the below insider info, sign up for our 100% Free-to-You Service to find your perfect apartment in Uptown or nearby areas (Lower Greenville, Knox Henderson, Deep Ellum, etc).  Our free, quick service will save you hours of time and remove your stress.  Free Signup: HERE      When you apply for your apartment, you will also receive a free $100 Amazon card as well as a thank you for using our free service.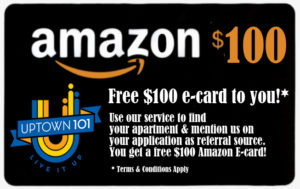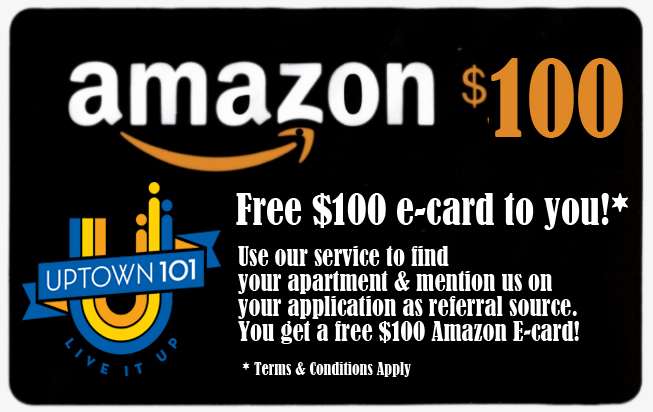 BUDGET
Uptown Dallas has everything you need and is in the perfect location for a Big 4 professional like you. There certainly are other places in the Dallas area you could live, maybe even a little bit less expensively. But consider this. Finding someone in Uptown Dallas to share rent with might be easier than you think. We can help you with information on a roommate match if needed.
Uptown Dallas has several features you need to know about:
Ready to find your perfect Uptown Dallas Apartment? 
Ready to find your perfect Uptown Dallas apartment? Text UPTOWN to 31996 or fill this out: Uptown Search.  Our service is 100% Free and we will find your perfect place to start your Uptown Dallas adventure. Talk to you soon in Uptown.