Victory Park Dallas
Victory Park is a newer area near Downtown. It is directly connected to Uptown Dallas just west of the Pearl area.  Many people consider it as part of Uptown, and it sure feels like it is!  Let's explore a few key points about this area and why you may want to pick THIS area for your new place!
After you read our suggestions below, sign up for our 100% Free-to-You Service to find your perfect apartment in Uptown or nearby areas (Lower Greenville, Knox Henderson, Deep Ellum, etc).  Our free, quick service will save you hours of time and remove your stress.  Free Signup: HERE 
When you apply, you will also receive a free $100 Amazon card as well as a thank you for using our free service.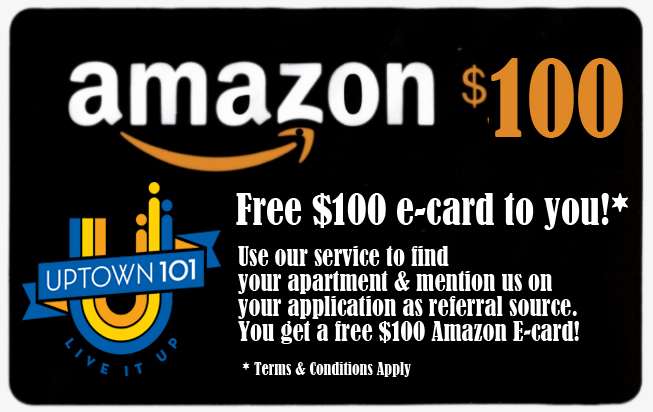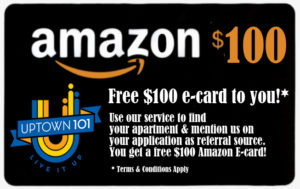 Walkability
Victory Park has a very high walkability score! There are so many wonderful things to explore without the need of a car.  You can of course attend great sports events (and CONCERTS!) at the American Airlines Center in Victory Park.   But it's not just those events…there is always something to do at the AA center!  Take a look at some of the pictures below to see what I mean.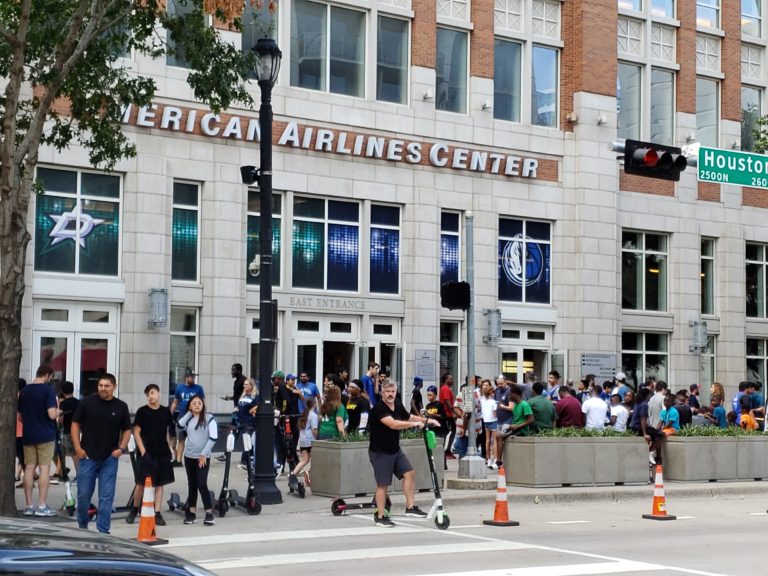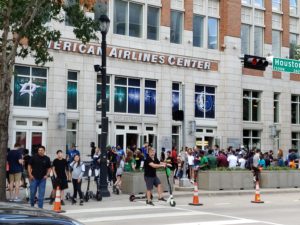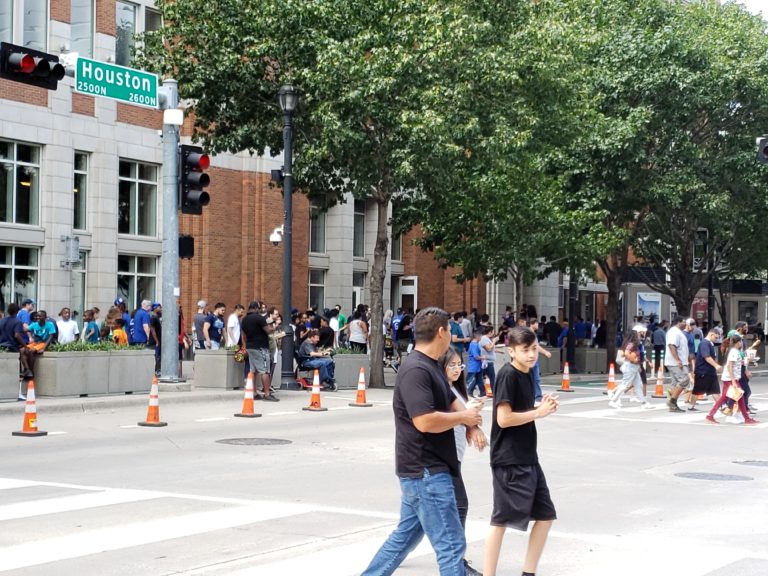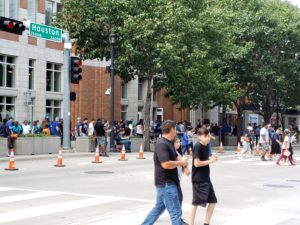 The area has some fantastic restaurants and night spots.  And all of it feels so NEW and nice. This is a clean, beautiful area to explore. It's really like a NEWER version of Uptown in many ways.
Easy Access!
What are some of the things you can walk to besides the AA center? Here's just a few…and this is BIG!
Katy Trail – Hey it STARTS in Victory Park! This is the great running trail that is just under 4 miles.  Great way to relieve stress and meet friends.
Dart Rail – This is our public train system. It goes through here and it connects to Downtown and goes way north of that. It also goes to the Las Colinas area. So if your work is Las Colinas near the Rail stops, you have EASY access to this area!
Tom Thumb – A beautiful Tom Thumb is ready for you to get groceries in walking distance.
Uptown Dallas – this has quick access to get to McKinney Avenue in many parts of Victory Park.  You can enjoy the great parts of Uptown Dallas in walking distance or catch the Uptown Trolley (which is free!).
Living Choices – WOW
There are so many beautiful apartments to choose from! Many of them are gorgeous High Rise choices with full amenities such as 24 hour concierge, parking garage spots, and beautiful gyms…not to mention GREAT VIEWS!!
Some of our favorites in this area include:
Victory Place Apartments – feels so light and bright! Super amenities and right by the AA center.  Fantastic views!
23 Victory Park – exceptional amenities, just feels so great inside.
The Alexan –   Excellent value and beautiful gym. Great access to the Tollway as well.
Who Lives Here?
We have helped many young professionals move to this area.  The typical professional that wants to live here desires higher level amenities, newer apartments, great views and safety!  The Victory Park area overall covers this nicely.
Find Your Perfect Uptown Dallas Apartment!
Ready to find your perfect Uptown Dallas apartment? Free Signup: Uptown Search.  Our service is 100% Free and we will find your perfect place to start your Uptown Dallas adventure. Talk to you soon in Uptown.