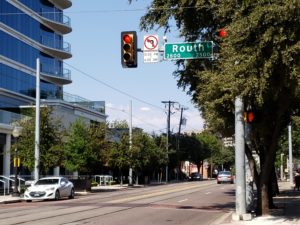 Routh South Neighborhood of Uptown Dallas: Love the Night Life
Hello and welcome to Uptown Dallas! I'm going to be writing today about the section of Uptown Dallas we call the Routh South Uptown area. This is a very fun area with many different pockets to enjoy. So, let's dive in and find out more about this wonderful area!

After you read the below insider info, sign up for our 100% Free-to-You Service to find your perfect apartment in Uptown or nearby areas (Lower Greenville, Knox Henderson, Deep Ellum, etc).  Our free, quick service will save you hours of time and remove your stress.  Free Signup: HERE      When you apply for your apartment, you will also receive a free $100 Amazon card as well as a thank you for using our free service.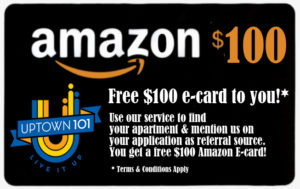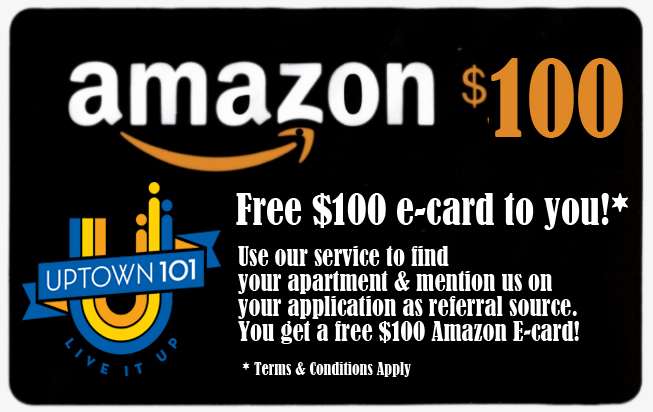 Routh South Uptown Dallas by Day
The McKinney Avenue Dallas section is fun to see by day. Many professionals from Downtown Dallas walk or quickly drive over here for lunch to enjoy the social scene and the charming outdoor patio seating. The area gets very busy but the service is fast so it is totally possible to hit McKinney Avenue Dallas for lunch and still get back to the office within an hour or so. Enjoying lunch at one of the many restaurants on McKinney Avenue is a great way to get away from the office for an hour and clear your head before heading back to work.

Location
The Routh South Uptown Dallas section is the central area of Uptown, the highlight of which is McKinney Avenue Dallas itself. This district runs north and south, the north end neighboring the West Village and the south end bordered by the Woodall Rogers Freeway. And, on the west side, the border is a bit fuzzier, but basically you can consider the Katy Trail as the border. The centralized, McKinney Avenue Dallas based area makes it convenient to get to areas that are nearby and within walking distance. The middle of this district of course is the restaurant and bar section along Routh South Uptown Dallas. The most populated cluster of bars is found from about Routh Street down to Worthington Street. But, other very popular drinking and dining venues are off McKinney and still within walking distance, including The Kung Fu Saloon, 6th Street and more. Being close to Routh South Uptown Dallas also makes it easy to downtown Dallas. This gives quick access to get to Big 4 accounting firms (Deloitte Dallas, KPMG Dallas, Ernst & Young Dallas, PWC Dallas, etc.) as well as management consulting firms (Boston Consulting Group Dallas, etc.) This location is also close to Central Expressway (75) and the North Dallas Tollway, if you are going to be commuting from North Dallas or Plano.
Routh South Uptown Nightlife
The Routh South Uptown Dallas area is VERY busy at night, due to the large cluster of bars and restaurants. The area gets even busier after hours, and is especially popular with young professionals getting off work and meeting friends for dinner and drinks. Getting to the restaurant is half the fun; Routh South Uptown Dallas is completely walkable. You will be pleasantly surprised at how much of the socializing is actually done just by walking the Avenue, running into people you know and saying hello to new faces. Once you get to your destination, you may find it hard to leave. That is no problem, as all restaurants in Uptown are geared towards socializing. Stay as long as you like, or after dinner make it a crawl and hit several places along McKinney for drinks, music or even a game of darts. At The Kung Fu Saloon just off McKinney on Routh Street there is even a vintage video game arcade, and stages set for karaoke!

Some of the Hot Spots
Some of the most famous night spots of Uptown are here and all within a quick walking distance to not only Routh South Uptown Dallas, but to EACH OTHER! Makes life easy! This is for the MID SECTION of Uptown along Routh South Uptown Dallas, where many of the more established bars/pubs are located. (Consider the mid-section as the area of McKinney Avenue Dallas that runs between Routh and Worthington.) Some of the best known places of Uptown in this area include The Black Friar Pub, Big Al's McKinney Avenue Tavern (The MAT), The Avenu Lounge and Sfuzzi. There's also the Quarter Bar and The Idle Rich Pub. The Black Friar Pub has two levels, with a full bar on each. Big Al's MAT is always hopping, with a full menu of delicious food and outstanding bar and beer selection. The Avenu Lounge is a Friday through Sunday only club and does cater private parties. The Avenu is somewhat exclusive and there is an enforced dress code. Sfuzzi is a great little Italian place with a great selection of wine and beverages, served along with a wide variety of music in the background including 70's, 80's dance, jazz and blues, classic rock like Johnny Cash and Bob Dylan and current top 40 hits. Sfuzzi's atmosphere can't be beat, either, with its wrap around patio, music, flat panel TVs and an enclosed fireplace. If you drive up a couple of minutes north to Uptown, you will get to another small but packed section of this area, along McKinney and Hall. The Quarter Bar is part of Breadwinners restaurant. You can order from the Breadwinners menu from the Quarter Bar (sometimes it's quicker to do this if you need to eat) and they have a different special every day of the week. The Idle Rich Pub is a traditional Irish pub, and the atmosphere to go with it. The furnishings and décor were all imported from Ireland and the food and drinks are excellent. Yes, Routh South Uptown Dallas is very conducive to a pub crawl or two…not uncommon at all!
Socially Speaking The overall social speed here in the Routh South Uptown Dallas district is very high energy at night! (Make sure to view the photos we provide for a great feel!) The area is filled with people who love to have a good time in a highly sociable atmosphere and just about every place in Uptown has a great patio to make that socializing easy! Routh South Uptown Dallas is already at the heart of Uptown, and literally lights up at night! People flock to this district for its fun and socially charged atmosphere. This area also has the highest amount of traffic in Uptown all of the time, which is even more incentive to park and take the free M Line Trolley and/or walk to your favorite restaurant or bars. Keep in mind that the Uptown M Line Trolley operates until 11:30 p.m. on Friday and 12:30 a.m. on Saturday nights (make sure to check schedules to be sure; they are subject to change).McKinney Avenue Dallas in Uptown Dallas If you want to meet people at night without having to drive, this is the place to be. This is definitely the place to be for those want to party. The area was designed for foot traffic, and has the M Line Trolley running every few minutes that goes up and down McKinney Avenue, the main "strip" of Uptown. The Trolley can also take you to the other parts of Uptown where you may live or have parked your car.
The one negative: the Routh South Uptown Dallas district is in the middle of Uptown Dallas, not close to the Katy Trail. This district is also the busiest section of Uptown, with constant traffic. Leave that all behind and take advantage of the Trolley; you can park and ride and then spend the evening walking to your favorite McKinney Avenue Dallas venues.
The Four Key Attractions I've mentioned about the 4 key attractions of Uptown (what makes Uptown UPTOWN). Uptown is focused on walking, not driving, as much as possible…it just makes it convenient and fun! Let's see how the Routh South Uptown Dallas section scores in terms of being able to walk to these attractions:
Katy Trail – It is usually not as close to quickly access the Katy Trail by walking compared to other areas of Uptown. The Katy Trail can be accessed within 13 minutes at many places in this area, but sometimes it can be right next door! It varies a lot because of how large this area is and how many little pockets of living here.
West Village – It is usually about 12 minutes minimum to walk to the West Village and often is not truly walkable for accessing the West Village.
Uptown Trolley – Living in this area would mean very quick walking access to the Trolley (ranging from 2 minutes to up to about 12 minutes).
McKinney Avenue Night Life – Depending on where you live, you could be right on the McKinney Avenue Dallas or just set back a bit.  Since Routh South Uptown runs through this area, you typically have VERY quick walking access.
If quick walking access to these attractions is important to you, please give us a call so we can advise on which location is best for your needs.
Where to Live
Apartments are apartments are what is available here…they have the corner of the market in terms of a "lock" on the best locations. This area is too expensive for traditional housing and many people prefer to rent in this section. There are many choices of what type of living in this area, ranging from high rises, mid rises and traditional apartments.
The Mid Rise seems to be the most preferred and also is what the newer buildings are. Most apartments in this Routh South Uptown Dallas include basic amenities like pools, parking, etc. Many of the newer buildings have much more as well, such as very well built out gyms, interior dog parks, etc. I've also noticed that some of the apartments here do an excellent job in making it easy to socialize. If your goal is to meet other people in Uptown, this is a good section to live. One thought as well: Might want to avoid living right next to any of the bars for noise reasons. Uptown Dallas does stay open late and it can be annoying to have to listen to another serenade of "I've got friends in low places" at 2 am when you are trying to get some sleep!
Summary
The McKinney Avenue Dallas district is literally the heart of Uptown Dallas, both in its centralized location as well as its reputation for high energy, socially charged atmosphere. There is no shortage of things to do in this section of Uptown! There are countless restaurants and bars, most with outdoor patio seating (even with outdoor heaters for the chillier months here in Texas!), some with live music and others with a DJ spinning tunes while you party the night away. This district is where residents and guests alike flock to for entertainment, especially at night. The nightlife on Routh South Uptown Dallas cannot be beat; there is simply no other place like it with its walkability and endless choices of places to mingle. Regardless of where you live, you MUST spend a day or evening in the Routh South Uptown Dallas district!