Glass House Apartments – Insider Detailed Review
LOCATION
The Glass House Dallas apartments are one of the more intriguing properties in Uptown Dallas. The Glass House apartments sit in the Pearl section of Uptown Dallas, right on the edge of the end of Uptown. It is a beautiful glass 21 story high rise that promises just what the name is, with the exterior being primarily glass. It has a very corporate, rich feel to it, most definitely, more like an office building, at least on the outside. (Make sure to take a look at the Real View Gallery tab on this page for this one.)
The Glass House was built originally as a condo style property. At the time it was being built, however, there seemed to be indications that condos for sale would become popular. Unfortunately, the market demand for condos in Dallas went way down by the time construction was completed. This left the Glass House apartments sitting in a market of not being able to sell these condos. As a result, the building was empty for a while, until the ownership decided to convert the building into rentals.
The location of the Glass House Dallas apartments is very convenient overall. It sits on a semi private and very quiet quasi street of Uptown. It has the access road that feeds into the North Dallas Tollway on one side, and the Crescent building on the other side (think pricey hotel and restaurants). The block contains two other apartment residence buildings and prime office space, along with some enjoyable restaurants that are walkable in under 2 minutes.
One thing that is extremely cool about the Glass House apartments is also this: If you will be travelling to Plano or North Dallas frequently on the North Dallas Tollway, you have just about direct access to it with NO traffic lights. Same goes for if you travel frequently. You can jump on the Tollway and zoom to the airport.
This is also a very well kept, VERY clean block. This is also a very secure block overall. This doesn't contain the super late night life of McKinney Avenue, so you will get sleep at night when you need it.
The building itself is VERY modern on the inside. Design elements of rooms, amenity structures, furniture choices, paintings and more are highly sleek and in some cases minimalistic. The
Now, as you know, you want to live in Uptown Dallas to meet people and have quick WALKING access to the 4 Key Features of Uptown. I consider true walking access to be 7 minutes or under…hey, this IS Texas, not NYC! So, how does the Glass House apartments do with getting you to these features in 7 minutes walking?
Uptown Trolley – The free Uptown Trolley can take you to many of the key restaurants and night clubs in Uptown Dallas. So, being walking distance to the Trolley is important. The nearest trolley stop to the Glass House apartments IS about 7 minutes away, at Pearl and McKinney.
West Village – The super popular West Village has the most shops and restaurants of Uptown, being in the North part of Uptown. The Trianon is not walking distance to the West Village. It can be accessed by the Trolley, however.
Katy Trail – Enjoying the Katy Trail semi private running trail is one of the highlights of Uptown. The location is not walking distance to the nearest Katy Trail access point. The nearest location: you walk south on Bookhout street (connected in the back) to get to the sister property of the Glass House apartments, called Windsor at Turtle Creek. They have a direct access point that you can use to get on to the busy Katy Trail.
Night Life in Mid-Section – Many of the more well-known Uptown Dallas clubs are located on quick walkable a part of McKinney Avenue that starts with Boll Street and ends around Holland. The Glass House is NOT walkable to get to Boll where it starts. But, it can be accessed by the free Trolley.
Groceries:  Walk  to  McKinney Avenue and go to Whole Foods! It's very close.  You can also go to  Albertson's on McKinney Avenue and then there's Tom Thumb in Victory Park!!   Also, the Skye of Turtle Creek has an on-site convenience store that you could walk to if needed (about 7 minutes) – not required to be a resident to enjoy it.  Few people know about it…now YOU do!
Hope that explains a bit about the location. Now, what about the Social Scene at Glass House?
After you read more insider info about this apartment, sign up for our 100% Free-to-You Service to find your perfect apartment in Uptown or nearby areas (Lower Greenville, Knox Henderson, Deep Ellum, etc).  Our free, quick service will save you hours of time and remove your stress.  Free Signup: HERE 
When you apply, you will also receive a free $100 Amazon card as well as a thank you for using our free service.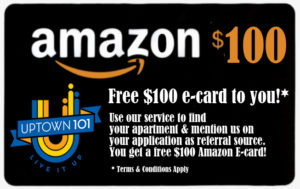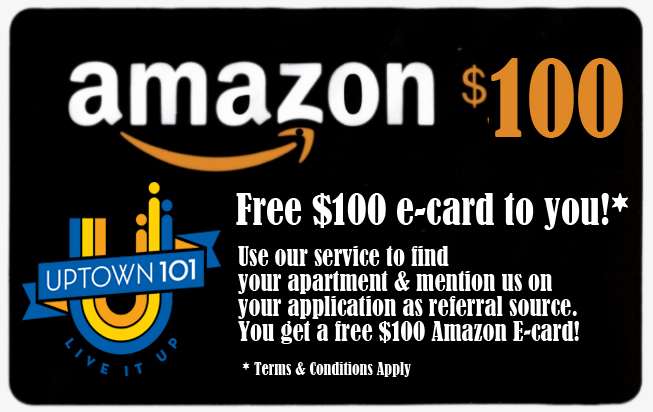 SOCIAL SCENE
The social scene of the Glass House apartments is busy, but not too busy. The good location in Uptown Dallas, along with the amazing amount of amenities, helps take the social scene to a higher level than the average residence in Uptown Dallas.
If you hang around the lobby for any amount of time, you will see plenty of activity in and out. You will see either very well dressed young professionals coming in, as well as women walking their dogs outside. No one seems to hang around, everyone is busy and moving. And the type of people here are more rising professionals of Dallas.
The large concierge desk is very helpful. This is a 24 hour concierge and they are ready to answer questions about the neighborhood or how to get services needed. Having a 24 hour concierge is a very rare feature in this city…just doesn't typically exist. The Glass House apartments and a handful of other properties have this great feature.
The Glass House apartments has monthly events to help you meet your neighbors, like many of the other Uptown Dallas apartments. They also tend to have their events with the other 2 Windsor properties, so this makes for potentially a lot of people to meet at one event. NICE!
Also, as mentioned, you have some options to enjoy in walking distance up til the early evening, not a ton, but a good few. After early evening, the Glass House apartments can get quieter at night. If you want more fun for later evening, that means you hop on a trolley or cab to get to McKinney Avenue, like at the Boll area I mentioned for starters.
Overall, I would say the social scene is pretty brisk at the Glass House.
APARTMENT
The Glass House apartments is one building, very tall, with 375 apartments inside. All of the apartments are accessible from a primary elevator set. You walk through the extensive lobby, enjoy a free beverage and then head to the elevators. As you enter to get on the elevator, you will love the digital TVs mounted inside the elevators that are usually focused on sports of news.
The apartments all have a LOFT feel (some plans more than others). They start from the small one bedroom tiny studio units to larger elite penthouses. There are one and two bedroom floor plans, and quite a few of them! FYI, that is another thing I do love about the Glass House apartments. I like it when you can rent something at even a relatively inexpensive price under $2,000, but still enjoy the same amenities as someone paying $10,000 a month for the penthouse! Also, the apartments are priced according to the FLOOR. There are definitely some fantastic downtown and city views at the higher floors. Those views are going to come at a premium, but the premium is not ridiculous.
Here are some of attractive features of the apartments at the Glass House:
LIGHT, lots of light – Each room is always going to have pretty much wall to ceiling windows inside the living room at a minimum, and often in the bedroom as well if it faces the outer wall.
Recently built Appliances – Ovens, microwaves, counters, everything…it is very recently installed.
Hardwoods or Concrete Floors – You are going to always have hardwood or concrete floors in all apartments here. One bedrooms have more concrete options.
More Minimalistic interior – The interiors are minimalistic and modern.
LOFT looking – The ceilings are CONCRETE, with an exposed, unfinished concrete look. Also there are typically curved walls on the outer rooms.
Balconies – the majority of apartments have balconies. If you want some fantastic views, you can have them!… and enjoy them on an outdoor balcony.
When hardwood or concrete floors extend through the main living and dining areas. The bedroom mainly has carpet, with the exception of a few plans (such as the smaller studio units).
I also like to detail any weaknesses I see. I do feel the Glass House has some areas they could improve, so please note:
Washer/dryer not included SOMETIMES – The washer/dryer set is included more often than not. However, about 25% of the floor plans do NOT include this needed appliance set. Take note.
Closets can be smaller – The closet space is rarely huge in many of the floor plans. Sometimes it is just plain small.
No walls for bedrooms – Many of the one bedroom floor plans are true "loft" style. That means that they don't have doors for the bedrooms, among other things.
Pricing is sometimes high for the square feet – Pricing per square feet on the Glass House apartments can be higher at times than most other Uptown Dallas apartments.
AMENITIES
Amenities are well above average at the Glass House apartments. This, after all, is an Uptown Dallas high rise! The Glass House apartments can get pretty splashy sometimes…if amenities were candy, they would be premium dark chocolate. And, there is plenty of chocolate to be enjoyed, because the amenities are extensive. Let's take a look at some of the highlights.
Parking Garage INCLUDED – Yes, parking in the garage is included, no charge. The entrance is secured.
Hallways are Climate Controlled and Secured, with elevators– All highways are secured by key fob access to residents only. And, the hallways are climate controlled and carpeted, for your convenience.
Free GUEST Overnight Parking – This includes not only a few spaces outside, but also includes sheltered spaces in the garage.
Fantastic Terrace Pool – This is one of the most beautiful pool areas in Dallas. It's just simply gorgeous and very expansive!
Now for the weaknesses:
Few GUEST Parking Spots – There are only a few included spaces next door at the sister property of the Trianon. There are also some outside free spaces, but not many. This is definitely a weakness.
Fitness Center – although it would be nice for it to be bigger, it is clean and nice, and with adequate machines.
Pet Walking Places – For such a beautiful residence, they left an important part out…with Dallas being so dog friendly, there are no internal pet walking places. Residents must go outside to the few green spots nearby.
Overall: The amenities that are present are beautiful. There are also some "fluff" amenities that may not be necessary. And, there are a few key weaknesses as well that should have been included.
SUMMARY
The Glass House apartments has a good location for enjoying Uptown Dallas, but also allows for a quieter lifestyle at night if desired. The access to downtown Dallas or going north on the Dallas Tollway (Plano, the airport, etc.) is also a strong feature of the Glass House. The residences are attractive and have newer features overall. Accessing key features of Uptown Dallas via walking is more limited. Amenities are well covered overall, but with a few key amenities lacking.