Gables at Villa Rosa Apartments – INSIDER REVIEW
THIS APARTMENT IS NOT RECOMMENDED at this time.  Please email us for further details.
After you read our suggestions below, sign up for our 100% Free-to-You Service to find your perfect apartment in Uptown or nearby areas (Lower Greenville, Knox Henderson, Deep Ellum, etc).  Our free, quick service will save you hours of time and remove your stress.  Free Signup: HERE 
When you apply, you will also receive a free $100 Amazon card as well as a thank you for using our free service.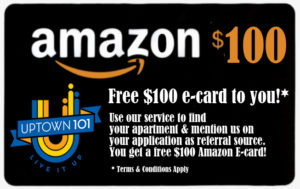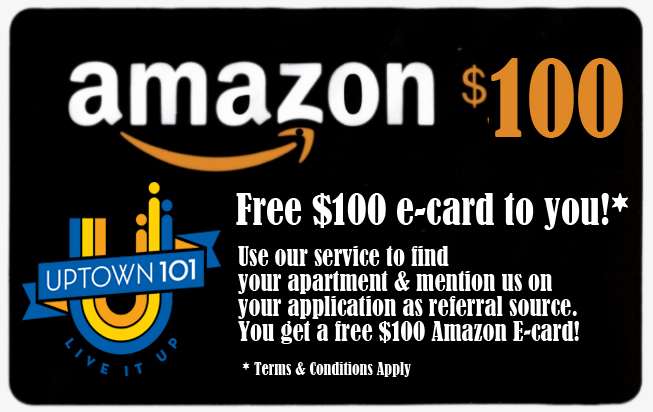 LOCATION
The Gables Villa Rosa is a formidable and expansive property that sits in a quieter yet very central part of Uptown Dallas. For those who want a central location that is not on the busier McKinney Avenue or West Village area, this location could work very well.
The Gables Villa Rosa apartments are surrounded by other (older and shorter) mid-rise residences and has the front of the property at the somewhat busier Cedar Springs road. Although this is a key road of Uptown Dallas, it's not a busier portion. It also allows for quick access to other parts of Uptown Dallas and also to get to the Tollway or downtown.
The Gables Villa Rosa has 2 phases (buildings are directly connected). The phase one has a lighter hardwood and somewhat different floor plans and also has the gym. The phase two has darker hardwoods and contains the expansive amenity leisure rooms. All amenities are sharable by both phases.
The Gables Villa Rosa apartments included retail space to occupy the first floor to make things more convenient and fun for guests. Think great restaurants, etc. I found it odd that there were no restaurants currently, however. I learned that previous restaurants there had not lasted. There was a PERRY's across the street. I noticed some very polished gentlemen and ladies being escorted in and out by the valet/door staff.
A rundown of the WALKING DISTANCE to key Uptown Dallas attractions:
Uptown Trolley – It is about 7 minutes to the Cole/Carlisle stop.
Katy Trail – This location is about 5 minutes to a Katy Trail connection at the Katy Trail Ice House.
Night Life in Mid-Section – This location is about 14 minutes walking to the cluster of night clubs in mid McKinney.
West Village – This location is about 14 minutes walking distance to the West Village.
I think that most people would love the location overall. I feel for some that it would not have a close enough distance or visual sight to the McKinney Avenue area. That might be an advantage for many. J
SOCIAL SCENE
The feel is large and fun! The building and structure reminded me of a California mansion in Orange County. It starts with a very large circle drive outside and extends into the concierge desk and goes through the THREE interior club/leisure rooms. The soaring 30 feet ceilings and the wrought iron and beautiful tile floors were definitely there to make a statement. They did, saying "notice me"…and I did! It seems that space and expense were not spared in the slightest. The construction and materials are high quality and definitely meant to impress. My point is, the look and feel will give you a place that you can proudly invite your friends to.
Everything is very clean and well run. There is a concierge desk to the left and then a main area to enter the apartments. To the right is an area with leasing agents and then a door that leads to the 3 main areas.
Even though the location puts the Villa Rosa in a slightly quieter area, the social feel was very higher energy without being obnoxious. I noticed several young female professionals going out to enjoy lunch, as well as others inquiring about a residence. A young male professional came to get a package and was quickly helped by one of the staff. An obvious recent grad came up and said howdy as well (yes, he DID have an A&M shirt on!).
There seem to be plenty of events to help you get to know other residents. I liked that they had once a month parties outside the building in Uptown, and also regular events inside the building. Also, the primary entry and single mailbox and large amenity areas (and huge pool) will help you keep in touch with plenty of other residents.
APARTMENT
Cathleen Hogan and Sarah Nance were on site to show me to a residence. Cathleen was laser sharp in her knowledge of the property and quickly led the way. The hallways were what you would expect from a mid-rise (7 stories) with controlled access, high quality carpeting and temperature controlled. We exited the elevator and found the residence and walked in.
I couldn't help but feel great and smile as we opened the door. This was a beautiful apartment, truly, with LOTS of LIGHT! At last! The particular 2 bedroom floor plan was extremely open and bright. Directly to the right after entering was a very generous kitchen space with granite countertops everywhere. The countertop itself was sooo huge, and would hold many cooking items or allow for many guests to huddle around. The appliances were beautiful and cabinet space seemed to be more than enough. I LOVED that the hardwoods were in the kitchen, not just the living room. It added quite a bit to the warm feeling.
The kitchen overlooks a warm feeling living room (also hardwoods) that had gorgeous walls and elegant crown molding. The built in oval topped shelf was a wonderful addition. There was plenty of room to put a full sized couch on one wall and then have TVs, lamps, end tables, etc.
The patio was just about the biggest I have seen in the area! It had space to put 4 to 6 chairs and a table easily and it stretched out to a wonderful view of the pool.
The 2 bedrooms were not disappointing. The room in each was easily enough for a queen or king size bed, and with plenty of windows and light. I loved the rather large walk in closets, and equipped with very generous amounts of shelving. The bathrooms had beautiful tile and granite countertops as well and felt inviting.
One slight negative was the absence of a pure standup shower, vs. the shower/tub combination. Also, there was no programmable thermostat. These were minor compared to the large amount of positives.
AMENITIES
The Gables Villa Rosa apartments doesn't short in any way on amenities…they make a point to specialize in their amenities, making it a huge selling point. It is obvious that they are aiming for a "resort" feel with the large amount of space devoted to almost lavish amenities. In most ways, they succeed.
The previously mentioned 3 huge club/leisure rooms are uniformly gorgeous and provide plenty of space to relax. They also can be rented for $100 per room. Rent all three rooms and you could easily host 60 people for an event to impress. The mailroom is also connected to this area.
The gym is actually present in the first phase. It had a large amount of elliptical/treadmill machines in one larger area. In a smaller area, there were a generous amount of barbells and free weights. The size and functionality of this gym should be fine for getting a basic workout. I didn't feel that it was spectacular…they needed to have more equipment in it to fill the good amount of space available. For hard core weight lifters or if you need other special needs, you may want to supplement with a membership in the nearby Trophy Fitness or Gold's Gym.
The pool is stunning! There are actually 2 pools, one in each phase. For the purpose of this articles, I will focus on the newer section. The pool included plenty of fountains and panache, but also a large amount of space for swimming, reading or tanning. The expansive pool section is separated by a covered area for grilling and tables to chat.
The parking garage is free for all residents. It allows you to drive to your floor, for convenience. It is video monitored.
For all that the Gables Villa Rosa apartments gets right, I found the Villa Rosa amenities lacking in these areas:
No onsite classes for fitness (very odd!)
No interior dog run (odd for being such a pet friendly residence)
Despite the 7 floors, there are no views of downtown (building is blocked by other locations)
I kept hoping to see an ATM, movie rental or on site convenience store, but there weren't any
Pet fees are a bit high, $500 per dog, but there is no deposit needed.
SUMMARY
The Gables Villa Rosa apartments are a large expansive mega mid-rise that is an impressive residence to enjoy yourself or to invite a friend too. It has all of the major features you would expect from an Uptown Dallas apartment, and these features are carried out extraordinarily well. The high level of energy and social connectivity is very evident here, you will make a lot of friends if you like. The location is less "walk to" friendly than some locations, but still easy driving to all of Uptown Dallas. For those that like a slightly secluded, yet excellent location, this may be a good fit.